Divi Anniversary Sale has Launched today!
If you're looking for the perfect opportunity to upgrade your website design, then don't miss out on the Divi Anniversary Sale by Elegant Themes. For a limited time, you can take advantage of huge discounts on all Divi WordPress themes and enjoy the benefits of a beautiful and responsive website. With over 800 pre-made website designs, you're sure to find the perfect theme to match your brand and impress your visitors. Plus, with Elegant Themes' powerful Divi Builder, you have complete control over the design and functionality of your website. Don't wait – participate in the Divi Anniversary Sale and take your website to the next level!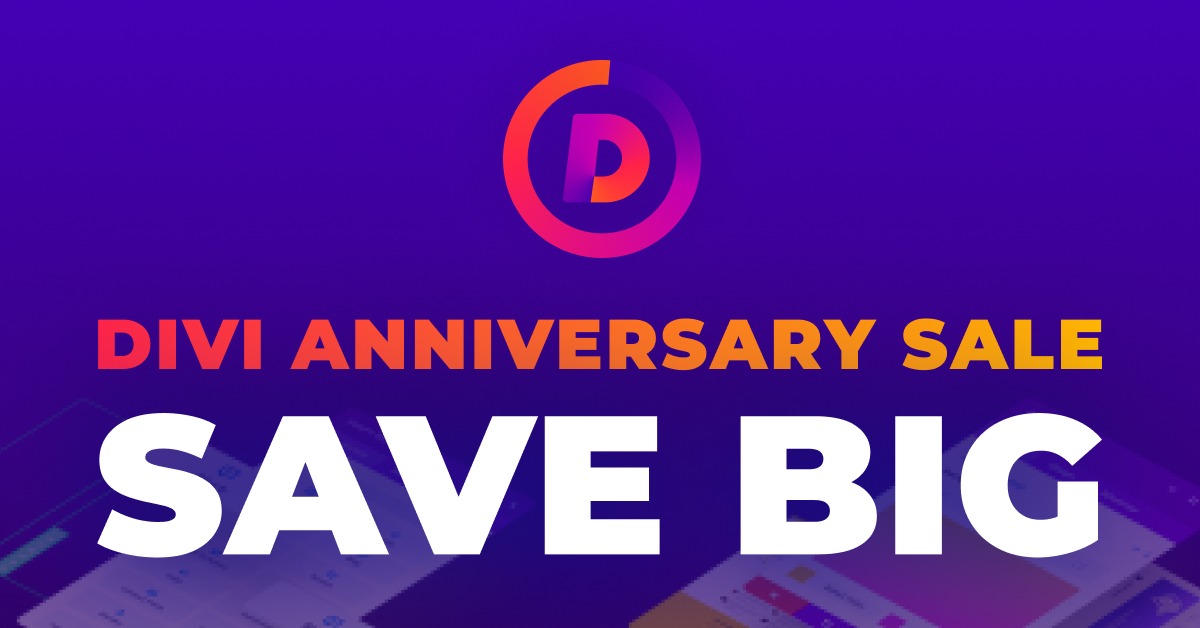 The sale is on for several services provided by Elegant Themes such as Divi Cloud, Divi Themes, Divi VIP as well as Divi Marketplace!
To begin with, Elegant Themes has an innovative product called Divi Cloud which functions similarly to Dropbox, but for Divi websites. With Divi Cloud, freelancers and agencies have easy access to their Divi assets for every new website they develop.

Next Elegant Themes have Divi Teams.
Divi Teams is a powerful collaboration and workflow management tool developed by Elegant Themes for their Divi WordPress theme users. It allows teams to work together seamlessly on Divi-based web design projects, from creating mockups to publishing the final website. With Divi Teams, team members can share design assets, templates, and layouts, track progress, leave feedback, and assign tasks to each other. This helps streamline the web design process, reduce errors, and ensure consistent branding across all projects. Whether you're a small team or a large agency, Divi Teams can boost your team's productivity and efficiency while delivering outstanding results.

Elegant Themes also have Divi VIP, a brand-new service that offers VIP Support and other member benefits.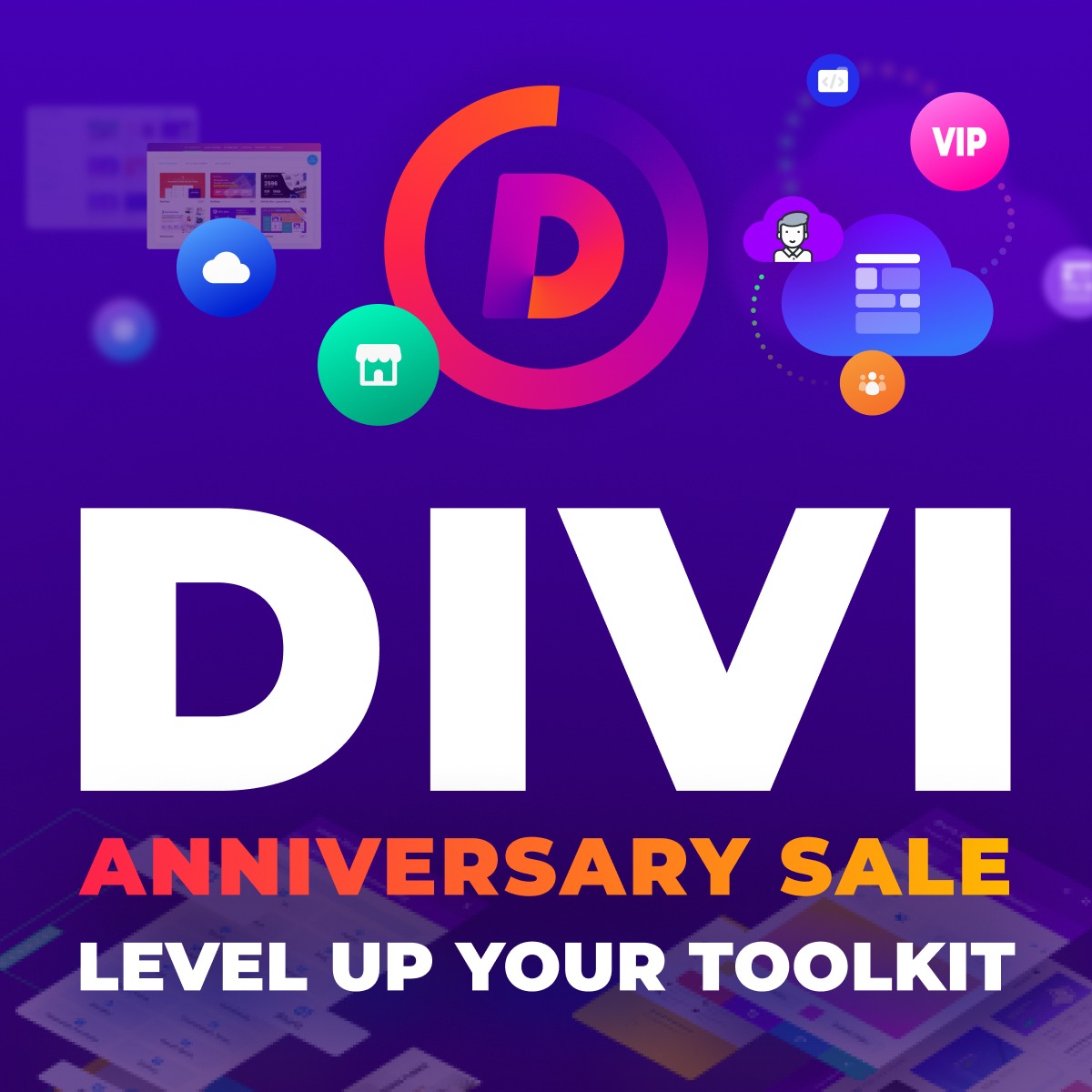 Divi VIP is a premium service offered by Elegant Themes for their Divi WordPress theme users. It provides advanced features and customizations that are not available with the standard Divi license, such as priority support, custom development, and white-labeling options. Divi VIP is designed for large businesses, agencies, and organizations that require a high level of flexibility and control over their Divi websites. With Divi VIP, users can get expert assistance with customizing and optimizing their websites, as well as access to exclusive resources and training materials. Divi VIP is an excellent choice for users who want to take their Divi website to the next level and get the most out of their web design investment.

Finally, Elegant Themes have the Divi Marketplace, full of third-party Divi modules, child themes, and layouts.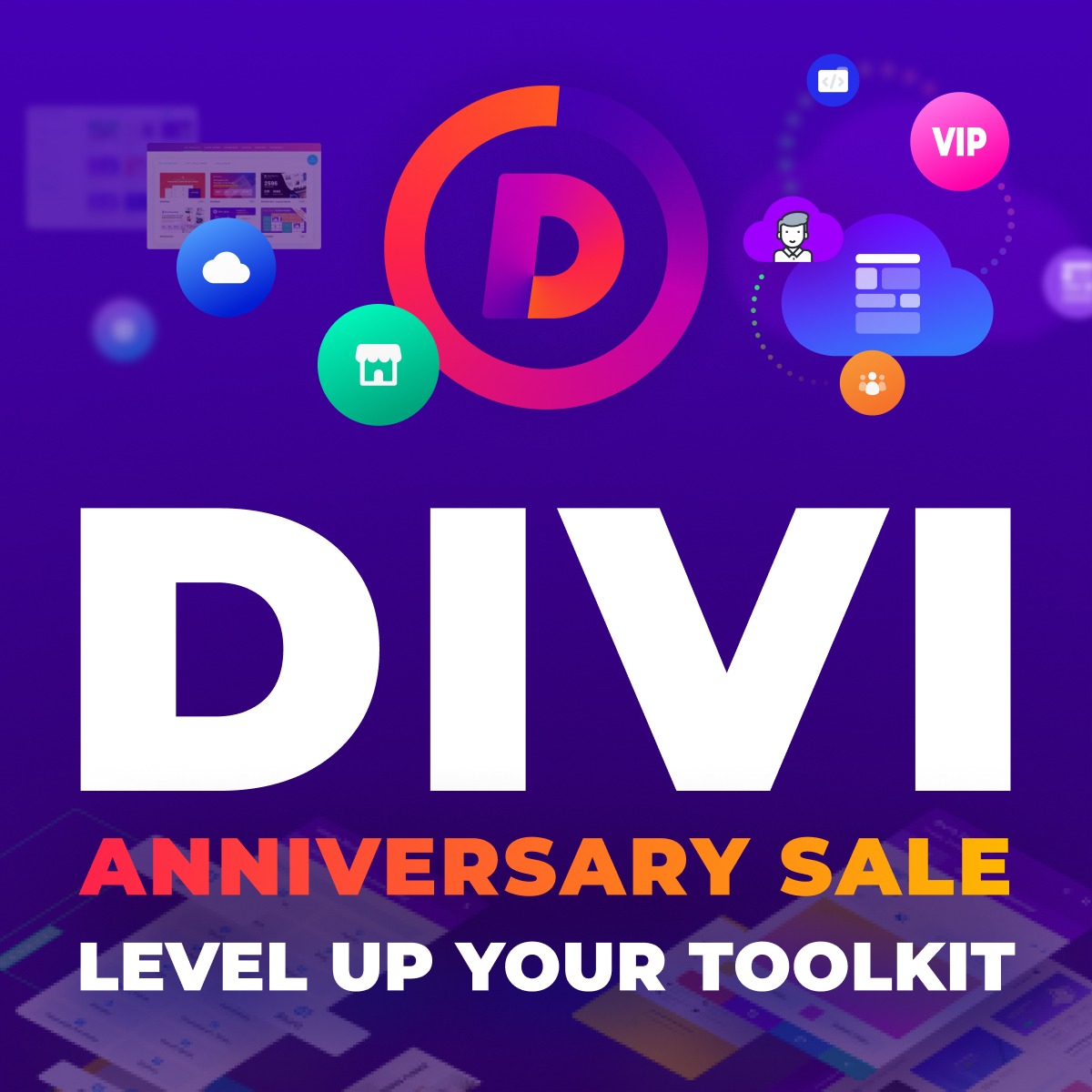 Celebrate with us as we mark another year of providing top-quality Divi WordPress themes to our loyal customers! To mark this occasion, we are thrilled to offer you an exclusive Anniversary Sale. For a limited time only, you can enjoy huge discounts on all our Divi WordPress themes.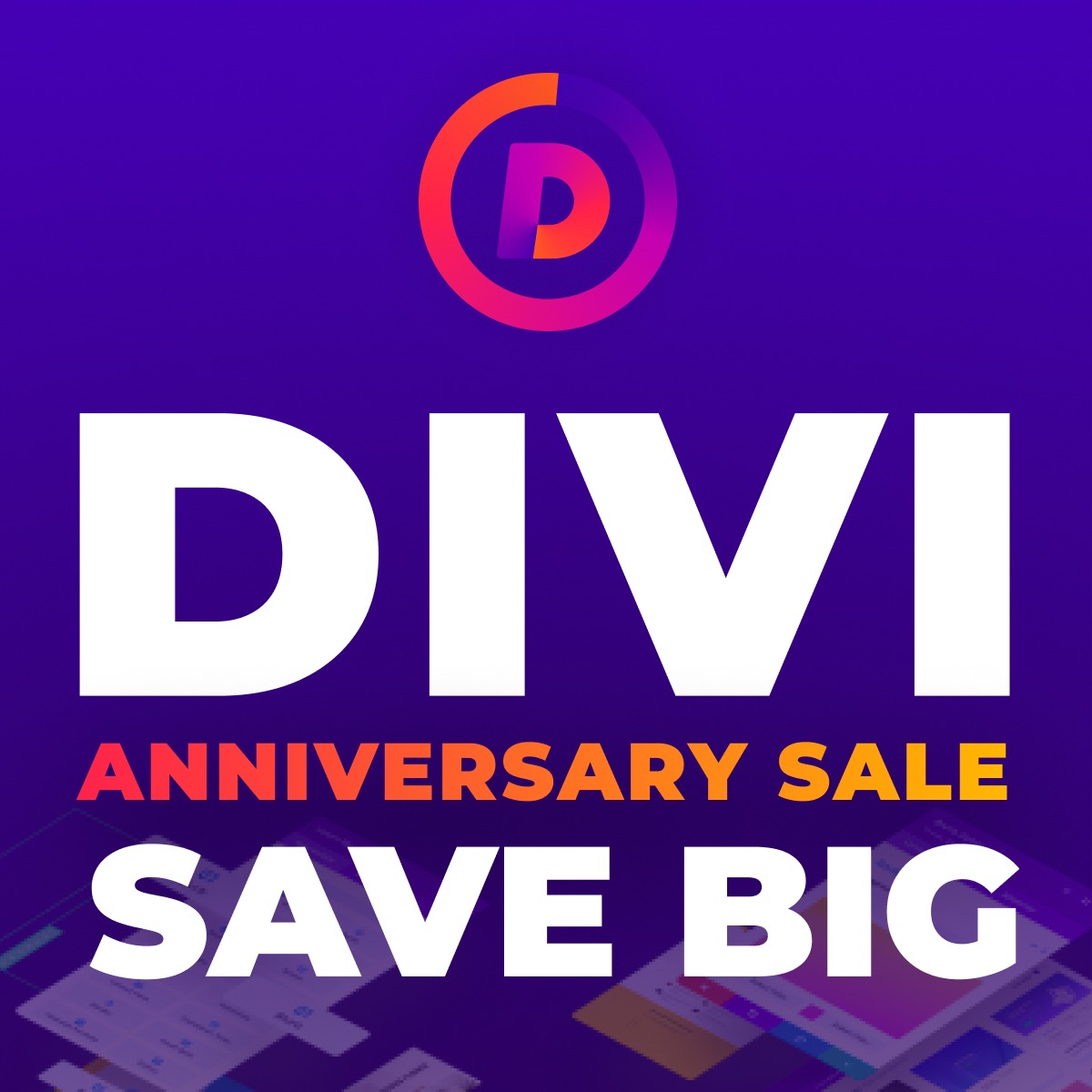 Don't miss out on this amazing deal – act fast to grab your favorite themes at unbeatable prices. Join us as we celebrate our anniversary, and make your website stand out with a brand new Divi WordPress theme!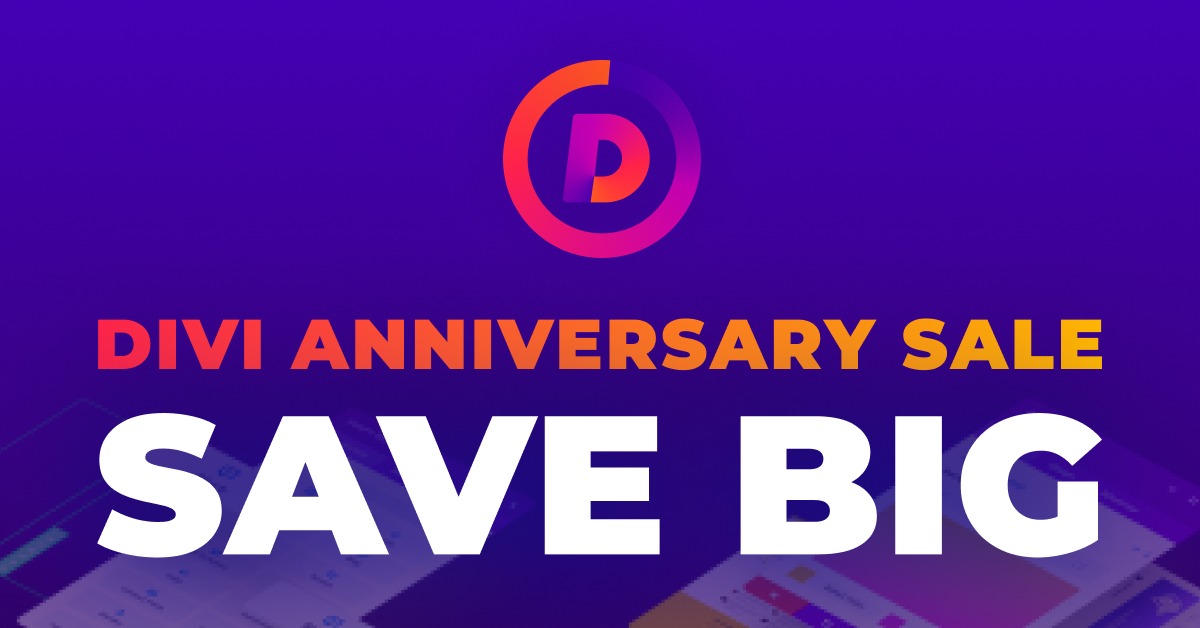 Take advantage of this unique opportunity to upgrade your website with a new, responsive, and stunning design that is sure to make a lasting impression on your visitors. Whether you're looking for a business website, personal blog, or online store, we have the perfect Divi WordPress theme for you.
Some of the links in this post are "affiliate links." This means if you click on the link and purchase the item, I will receive an affiliate commission.