Prepare to be blown away this year as Divi unveils its most spectacular Elegant Themes Black Friday Sale of 2023 yet! Beyond just jaw-dropping discounts, Divi is pulling out all the stops to make this event unforgettable. The sale kicks off early on Tuesday, Nov 21st at 7:00 AM PT, promising a whirlwind of free prizes, exclusive discounts, and enticing perks for all Divi enthusiasts.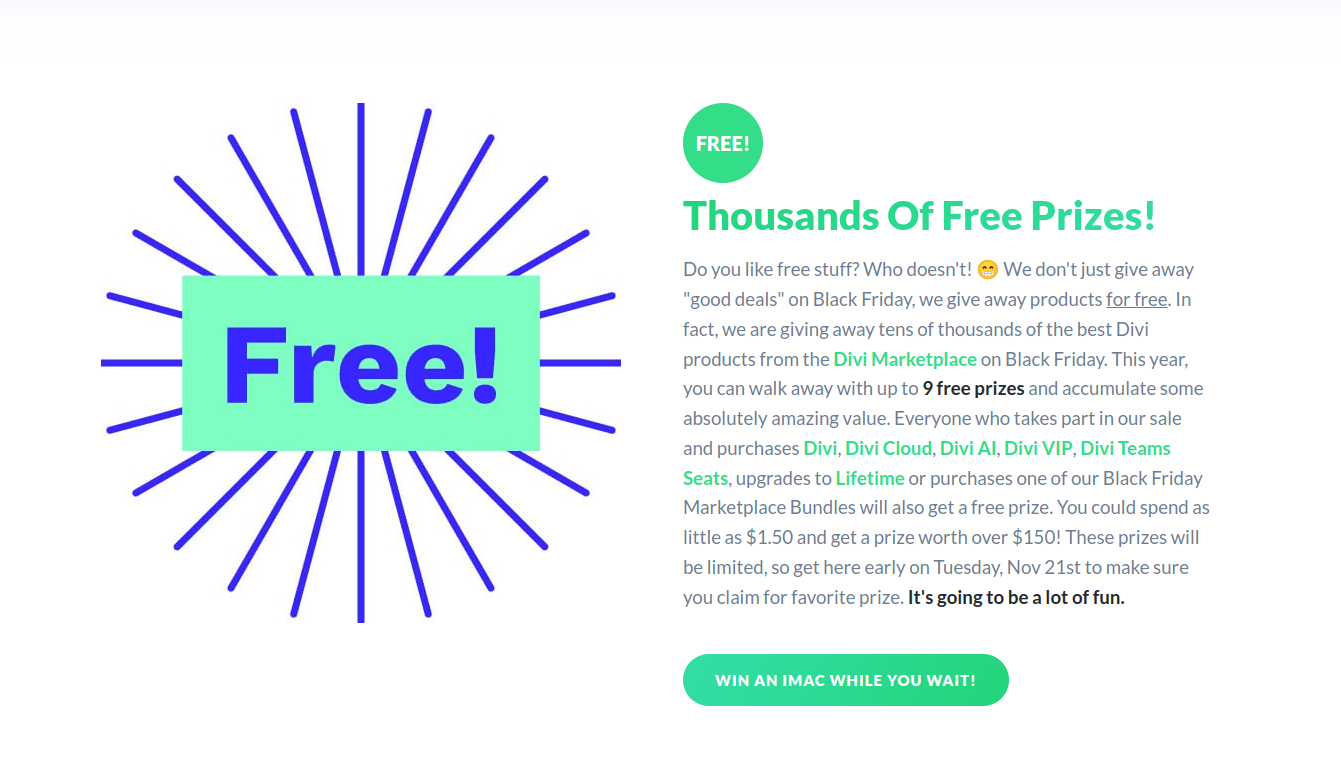 Unveiling the Deals: Dive into the excitement with Divi's Black Friday Sale, where discounts are not just big – they're colossal! With discounts of up to 44% on Divi Cloud, Divi Teams, Divi VIP, and Divi AI, and a staggering 60% off products in the Divi Marketplace, this is the opportune moment to invest in Divi's services. These deals are exclusively available during Black Friday and Cyber Monday, making it a one-of-a-kind opportunity.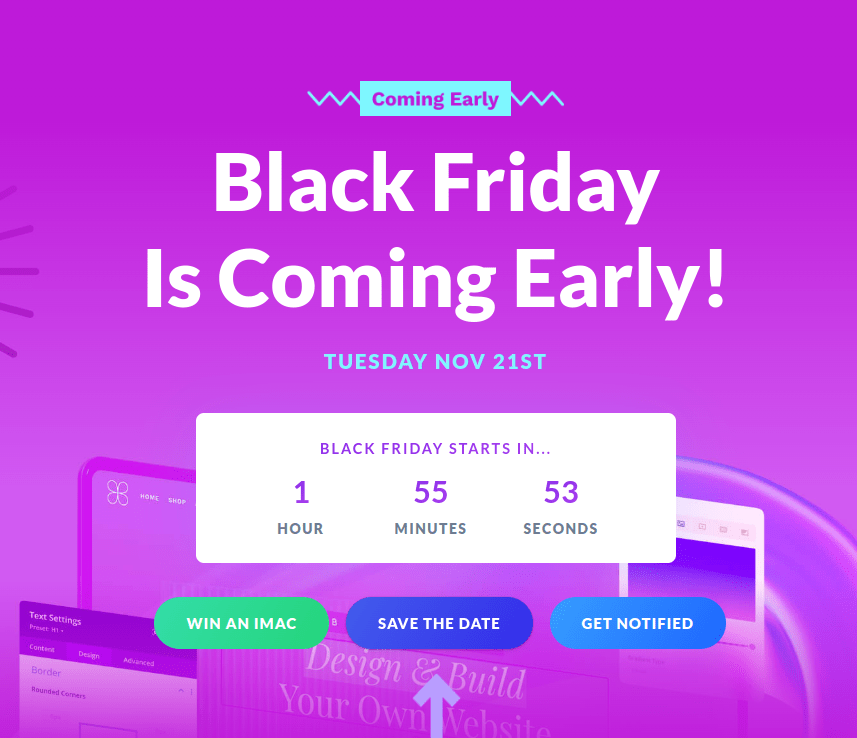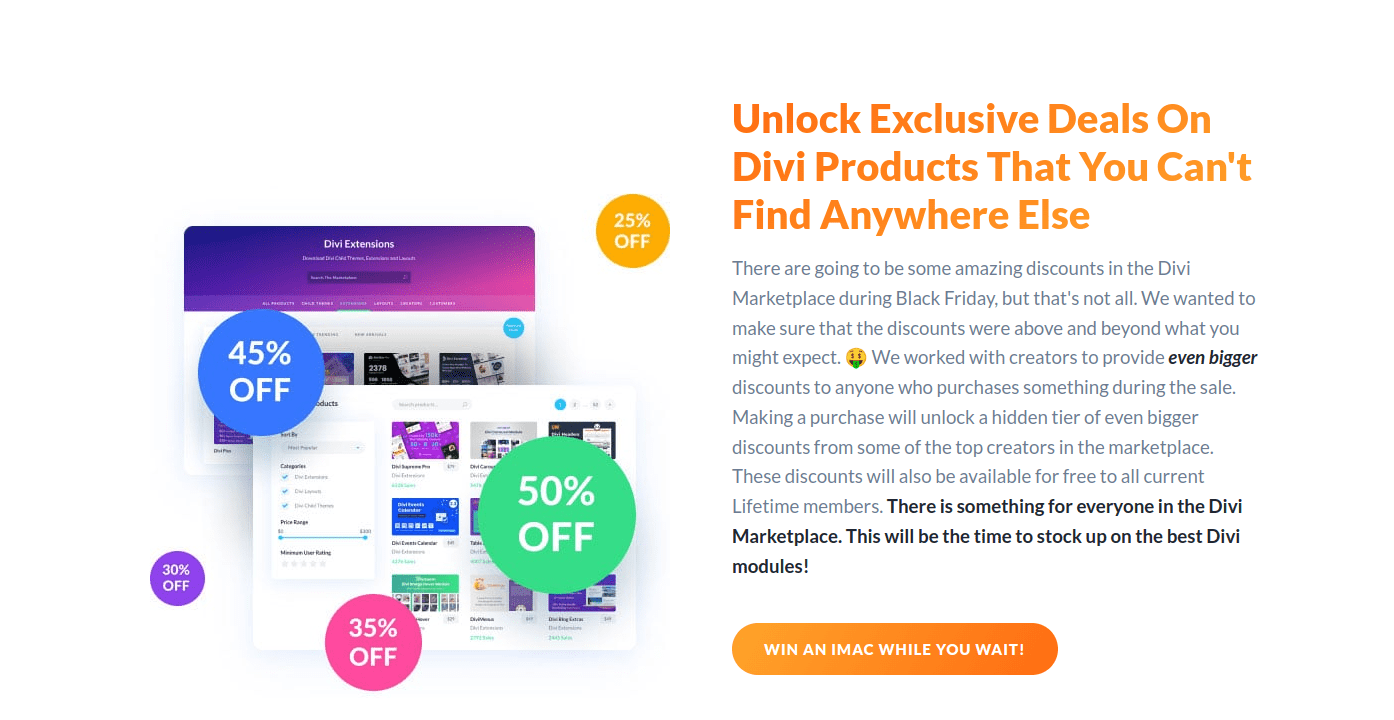 Free Prizes Galore: Who doesn't love free stuff? Divi is taking it to the next level by giving away tens of thousands of the best Divi products from the Divi Marketplace. Purchasing any Divi product during the Black Friday Sale grants you access to up to 9 free prizes, ensuring incredible value. The prizes are diverse and limited, so be sure to join early on Nov 21st to claim your favorites. From website templates to exclusive product deals, Divi is turning Black Friday into a fun-filled experience.
Exclusive Divi Website Packs: As if up to 9 free prizes weren't enough, Divi is adding more excitement by offering exclusive Divi Layouts and Theme Builder Templates for free during Black Friday and Cyber Monday. These designs, crafted by Divi's design team, will only be available for download during the sale, disappearing forever once it concludes. Don't miss the chance to enhance your website with these stunning freebies.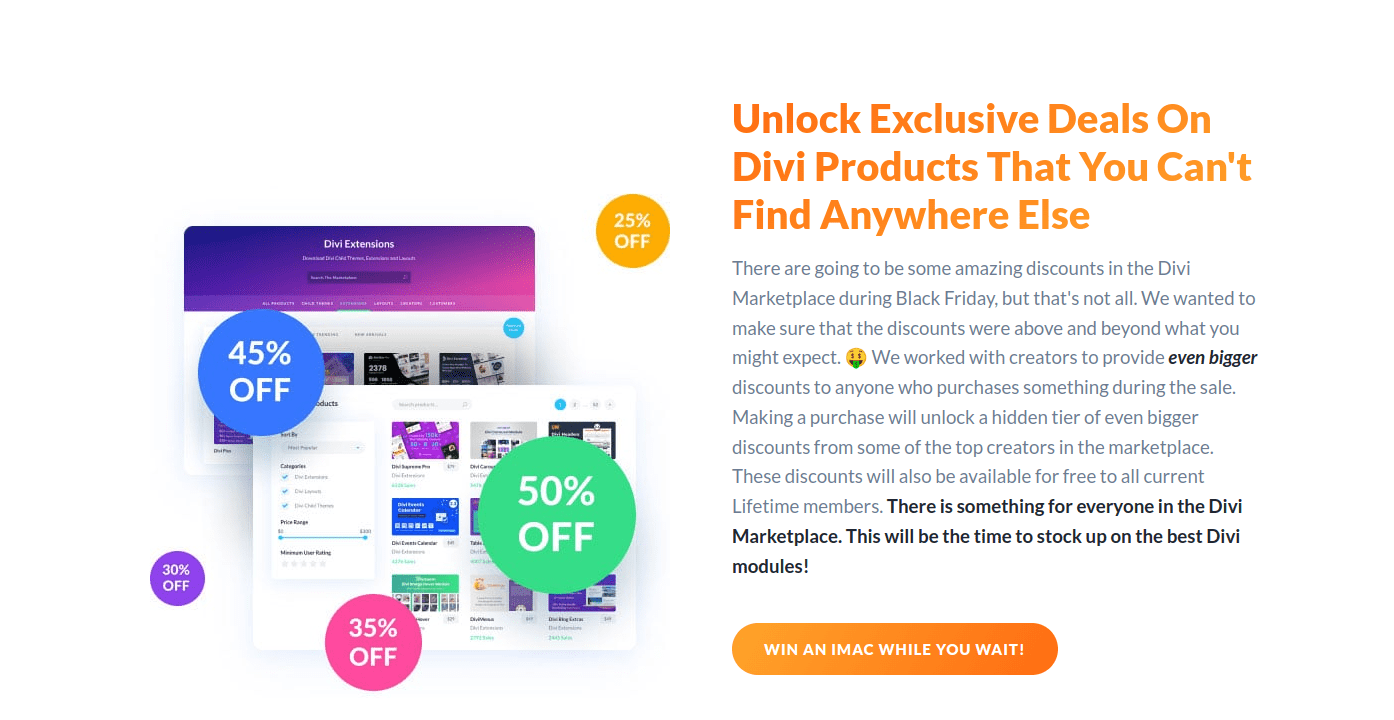 Unlocking Hidden Discounts: The Divi Marketplace is not just about discounts; it's about exceeding expectations. Purchasing during the Black Friday Sale unlocks a hidden tier of even bigger discounts from top creators in the marketplace. This added bonus is extended to all current Lifetime members, ensuring that everyone gets the most out of this extraordinary sale.
Win an iMac and More: While anticipation builds for the Black Friday Sale, Divi is adding an extra layer of excitement. Enter to win a brand new iMac or one of fifty free Divi AI memberships. The more raffle tickets you submit, the better your chances of winning these fantastic prizes.
Countdown to Black Friday: With just a few weeks left before the big day, mark your calendars for Nov 21st at 7:00 AM PT. The Divi Black Friday Sale promises an exhilarating experience, and you won't want to miss out on claiming your favorite free prize. Get ready to indulge in the best deals, exclusive offers, and a chance to win big with Divi's Black Friday Sale!
Click HERE to access all the perks and offers mentioned above before the rest of the crowd.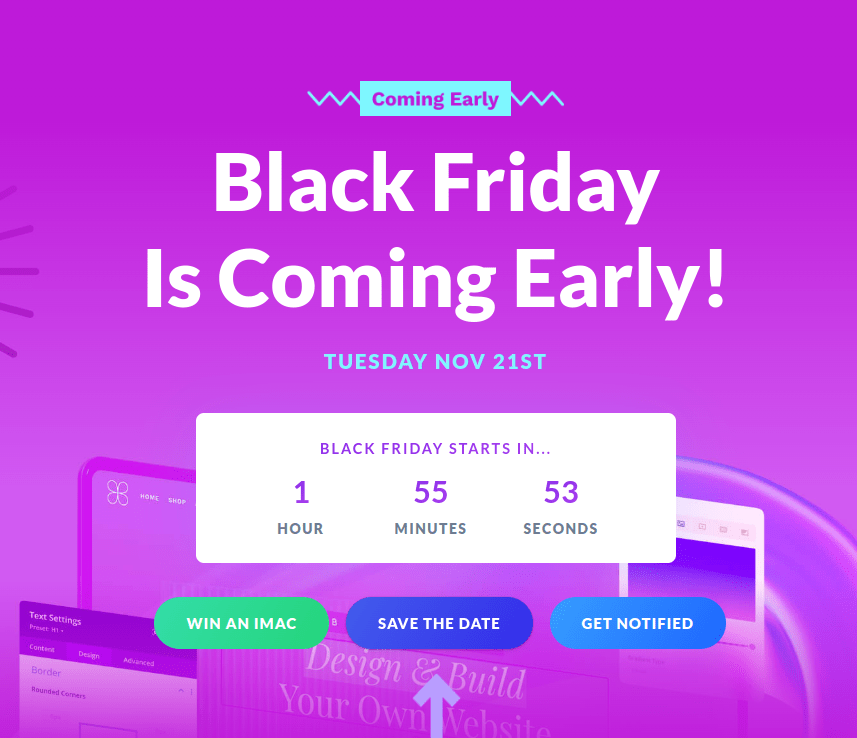 Some of the links in this post are "affiliate links." This means if you click on the link and purchase the item, I will receive an affiliate commission.